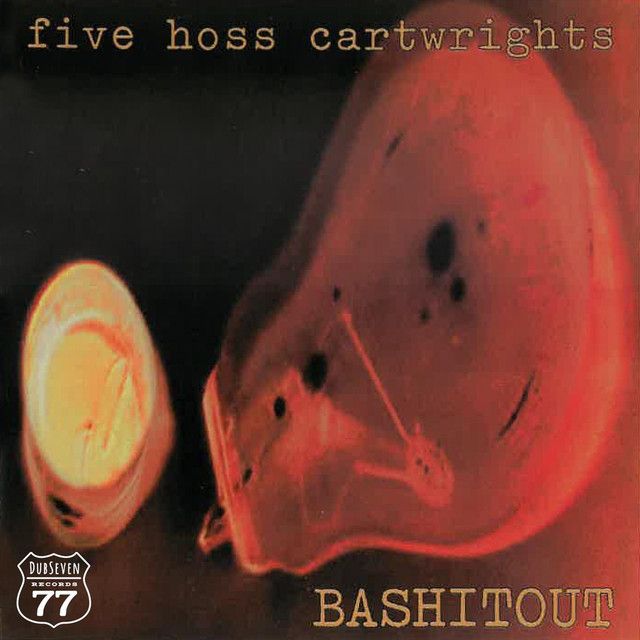 Five Hoss Cartwrights
BASHITOUT
5 Hoss Cartwrights
Wendy Miller - Vocals
Jason Bilderback - Rhythm Guitar
Chris Johnson - Bass
Greg Bilderback - Drums
 
As Minus One Willie was attempting to gain a following based of the Musical vision of its founder Deborah Huff, Michael and his brother Ted Eakins (bass/vocals) became dissatisfied with the direction of the band and lack of creative input they had into the songwriting process. With the combined writing talents of Mike and Ted, they went out in search of the perfect musical pairings to create a band that had versatility, and would be able to take their creative visions to fruition.
Starting as a Power Trio with drummer Adrian Heydel, the trio found an instant ability to create dramatic, powerful music of a kind much sought after in the pacific NW. But they felt incomplete. 
One night, at Michael J's restaurant and bar in Port Orchard, WA, Ted found a singer doing Karoake (hosted by Robert Becker of Sound Productions, Las Vegas NV) who had the voice and stage presence that was needed to front this new musical entity. Upon approaching Wendy, she had but one request, that her boyfriend Jason be allowed to play guitar for them. It was at once agreed that an audition be in order, and the group got together for the first time as a five piece. The connection was instant as all members instantly began to play off of each other. Jason's unusual guitar chord structure and solid rhythm playing were a perfect complement to Mike's soulful lead work. Wendy's voice had a smooth gracefulness that could instantly become agressive as the song required. And Adrians solid drumming and technical skill proved the perfect backbone with Ted's smooth bass lines. It seemed the perfect band had been created. The new 5 five piece had 5 songs created and down pat within the first two practices, and immediately began to setup live gigs in the local area. 
In December of 1996, they entered the studio to record their first demo. In less than a week, 6 tracks were recorded, but Adrians personal life was beginning to interfere with the band, and it was decided that he would need to be replaced. But finding a replacement was found to easier than it was though, as Jason's brother Greg was an accomplished drummer, and he was brought in during the final stages of recording, and played drums on the track "Unlikely". He was in like flint. He had a stage flair that showed in his energy, and was phenomenally skilled. The Group continued to play every week at clubs from Tacoma to Bremerton and gained quite a following, and even had airplay on 107.7 The End's local's only show